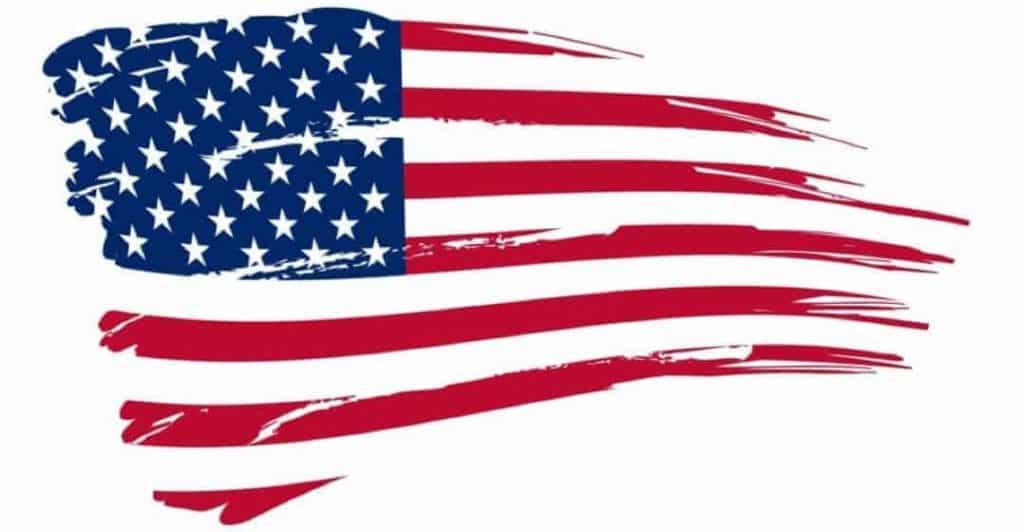 The World Economic Forum (WEF) is telling us the USA needs a turnaround.
The WEF is an independent international organization committed to improving the state of the world by engaging business, political, academic and other leaders of society to shape global, regional and industry agendas.
Each year, this venerable, thoughtful and independent group, publishes the Global Competitiveness Report. The group essentially review a broad number of factors (111 this year), many objectively measured, to determine ability of each country (144 this year) to provide a good life for their citizens.
This report is the closest thing we have to an objective ranking of national competitiveness on a global scale. I have found it to be thorough, unbiased and reflective of economic reality. You can access this years report here.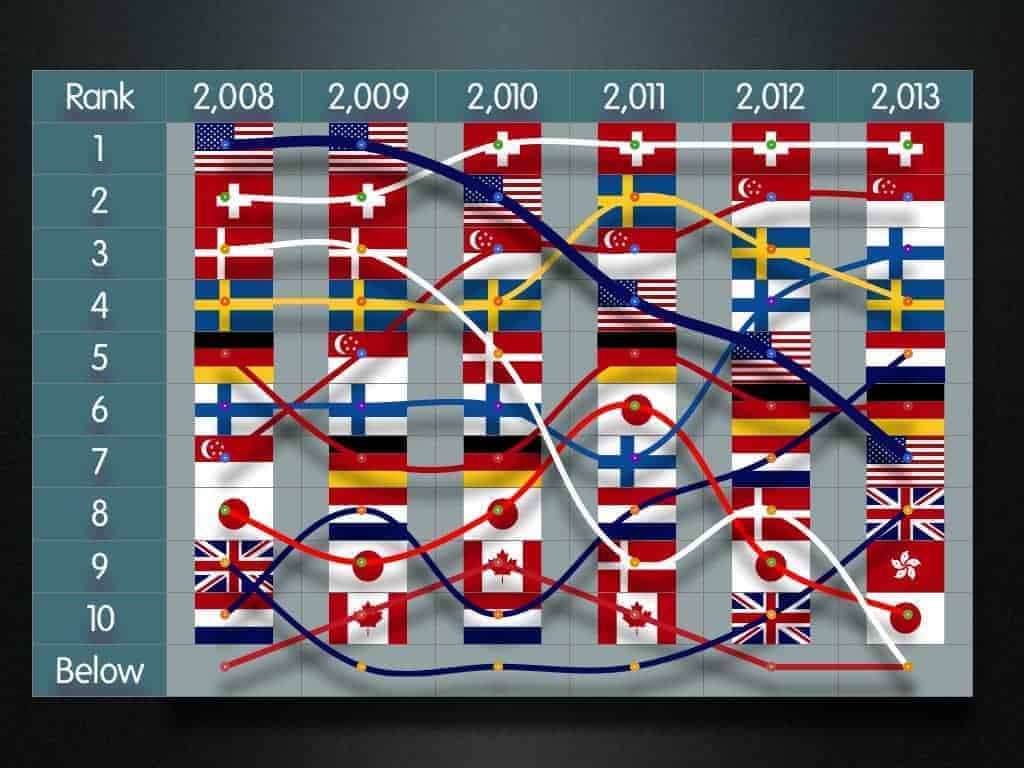 The chart above shows the ten highest ranked countries in 2007 and follows their fortunes to the current report. You can see the top ten were USA, Switzerland, Denmark, Sweden, Germany, Finland, Singapore, Japan, United Kingdom and The Netherlands. A quick perusal of the chart highlights the following:
Switzerland went from Number 2 in 2009 to Number 1 in 2010 and has stayed at the top since. Singapore which started out at number 7 has improved consistently to a current Number 2 ranking. Their stories and experience are well worth exploring and learning from, for any nation that is wondering how to improve their ranking.
The United Kingdom, which started at Number 9 in 2007, fell off the list for three years (Number 12 in 2008, Number 13 in 2009, Number 12 in 2010), but finally remerged on the list in 2011 and is now ranked higher than they started at a current Number 8. This is a remarkable turnaround, and another worthy example to explore.
Denmark has declined to the point where they are no longer among the top 10. This is a story worth avoiding.
The USA is demonstrating a similar decline, though slower than that Denmark went through. The USA needs a turnaround to avoid the same fate!
What happened?
The 111 factors evaluated are grouped in three categories: Basic Requirements (Including Institutions, Infrastructure, Macroeconomic environment and Health and primary education), Efficiency Enhancers (Including Higher education and training, Goods market efficiency, Labor market efficiency, Financial market development, Technological readiness and Market size), and Innovation and sophistication factors (Business sophistication and Innovation).
Of these, Efficiency enhancers account for 50% of the weighting, and is a category which the USA started in 2007 ranked Number 1, and ended being ranked Number 2. This decline is not significant enough to explain the overall slide.
Innovation and Sophistication factors (which accounts for 30%) saw a slide from Number 1 to Number 7, mirroring the overall shift. This is clearly an important area contributing to the decline.
Finally, in the Basic requirements category (20% of the score), while the USA started with a Number 22 ranking, it had more dramatic decline to a current 33 ranking. This is also clearly a category contributing to the decline.
I have summarized below the specific factors that demonstrated the largest declines in ranking. They are worth exploring, because they are eminently fixable and demonstrate clearly the issues of a dysfunctional government and failure to address fiscal discipline in the USA:
---
USA TOP 10 AREAS OF DECLINE
---
Hard as it is to believe, there were 14 factors where the USA was ranked below the median country reviewed.
Let me repeat that, the USA is ranked lower than half of the countries in the below listed areas:
Imports as percentage of GDP – #142
Government budget balance, % GDP – #140
General government debt, % GDP – #136
Business cost of terrorism – #124
Gross national savings, % GDP – #114
Total tax rate, % profits – #103
HIV prevalence, % adult population – #92
Business impact of HIV/AIDS – #90
Organized crime – #87
Business costs of crime and violence – #86
Soundness of banks – #80
Wastefulness of government spending – #76
Burden of government regulation – #76
Mobile telephone subscriptions per 100 population – #72
Clearly, the USA has been through some significant shocks to the economy. So too did many of the other participants in the top 10. Many of them have weathered the recession or financial crisis and have gotten their economies back on track. In the case of Singapore and Switzerland, they seemed to have excelled in their handling of the crisis. The UK is also an excellent example of a country that, clearly challenged, has been repairing its competitiveness. In the meantime, the USA has continued to decline.
My hope is that the American leadership will stop trying to divide the country into parties, between those for and against a particular social issue, or even between those who run businesses and the people that work in them.
Please Click To Tweet
My hope is that the American leadership will stop trying to divide the country into parties, between those for and against a particular social issue, or even between those who run businesses and the people that work in them. Rather, they should take a hard look at what the WEF have laid out, one thoughtful view as to the key issues that need to be addressed. Perhaps, if those leaders can collaborate to get America growing again, many of the personal stresses and interests in blaming someone else for the problem might disappear. Otherwise, as they say in America, it does not matter where you came from, it matters where you are going. American competitiveness is not going in the right direction, it needs a turnaround!
What do you think?
We are sorry that this post was not so useful for you!
I can use your guidance!
Will you share with me how I can improve this post?