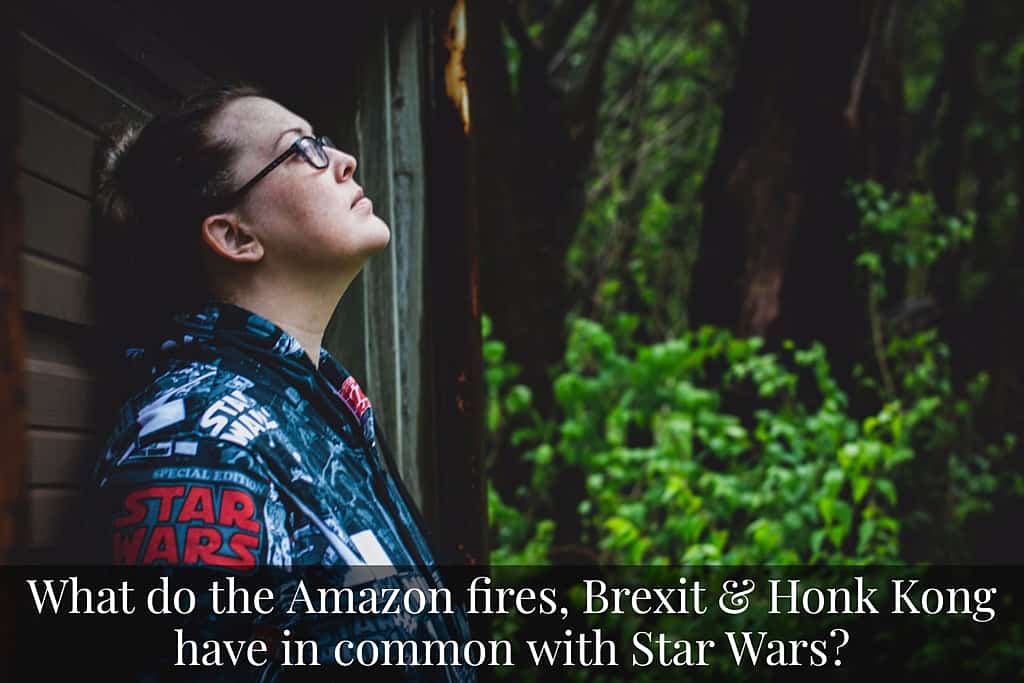 What do the Amazon fires, Brexit and Honk Kong have in common with Star Wars?
At first glance, one might struggle to find anything in common. The first three are real-life and spread broadly across three different continents, while the latter is fictional and pan-universe.
Let's take a look at each in turn and see if we can find the commonality.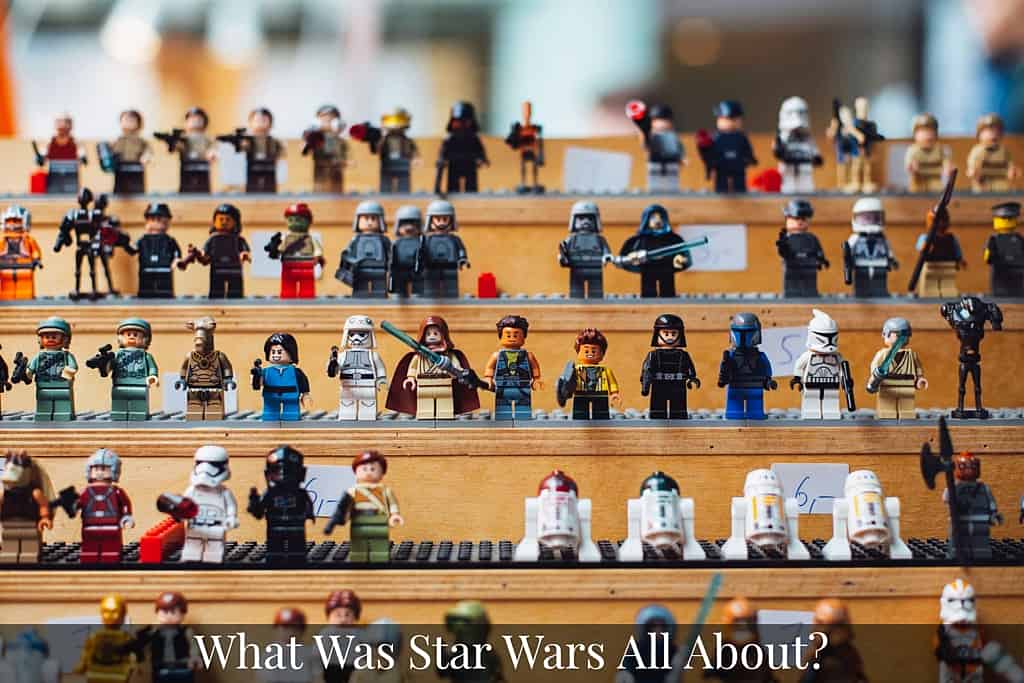 What was Star Wars all about?
Star Wars was a hugely successful movie series set in a fictional universe sometime in the future. In the Star Wars universe, a coalition of rebels is fighting the forces of the Empire. They want to restore the galactic republic. In other words, the rebels are fighting for more self-governance and less rule by a government in the center.
The Empire represents a centralized governance model, has built the Imperial force, and considers all dissent and rebellion as acts of extremism and terrorism. The resistance views themselves as freedom fighters, striving for a better future based on tolerance and self-empowerment.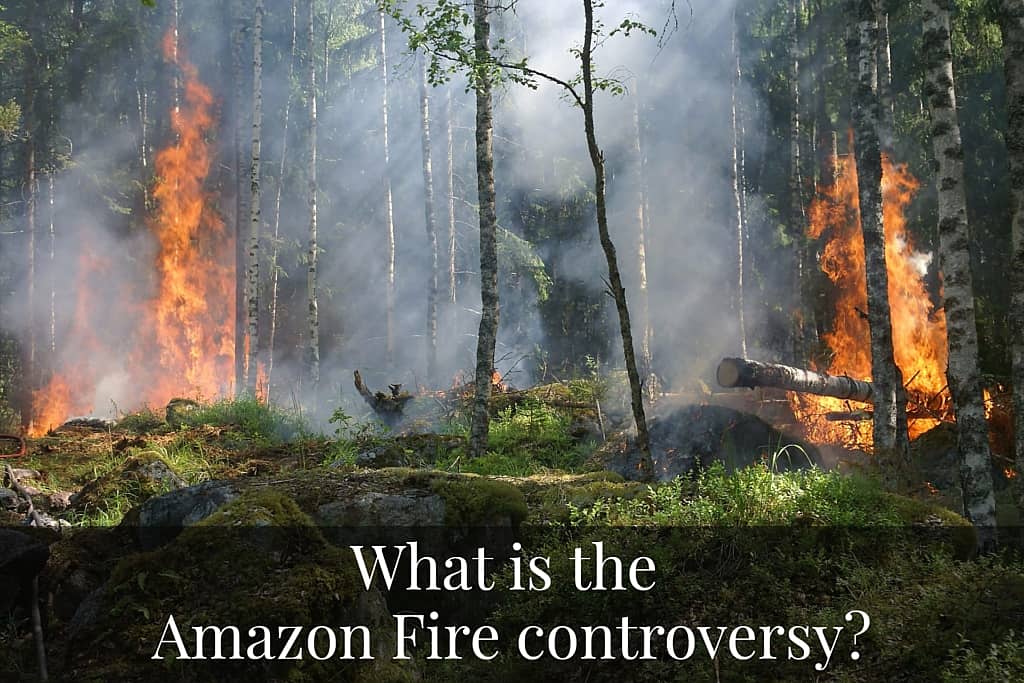 What is the Amazon Fire controversy?
On August 22, 2019, Emmanuel Macron, the President of France, tweeted: "Our house is burning. Literally. The Amazon rain forest – the lungs which produces 20% of our planet's oxygen – is on fire. It is an international crisis. Members of the G7 Summit, let's discuss this emergency first order in two days! #ActForTheAmazon."
About 60 percent of the Amazon is within Brazil's borders. A global media frenzy began when Brazil's space agency released satellite data showing more than 77% rise in wildfires in the Amazon, over the previous year.
The fires are mostly believed to be caused by commercial deforestation. That is, clearing forest land for farming or other industrial activities. Journalists and politicians alike, alarmed by the threat to 20% of our planet's oxygen felt that the irresponsible policies of the Brazilian government were endangering the world. And they thought that the world needed to have a say about what was happening in Brazil.
Brazil's response was to point out that Amazon does not produce 20% of the planet's oxygen. It's more likely 6 to 9%.
"Even the most foolhardy destruction of world forests could hardly dint our oxygen supply, though in other respects such short-sighted idiocy is an unspeakable tragedy." Biochemist Nick Lane wrote in his 2003 book Oxygen
There is a stunning loss of biodiversity from forest fires, and that's probably a good reason for worrying about the amazon fires. But, the forest fires were not endangering world populations.
On August 26, the G7 offered Brazil an aid package of $22 million to help it get the fires under control. Bolsonaro, the Brazilian President, turned down the aid. He accused Macron of treating Brazil like a colony. Brazil views the international aid package as an attack on its sovereignty, and it's right to decide how to manage the land within its borders.
What does the Amazon Fire controversy have in common with Star Wars?
The Amazon Fire controversy is a battle between external forces (Macron and the G7) who wish to set up policies to govern beyond borders and those who believe they have a right of self-governance (Brazil).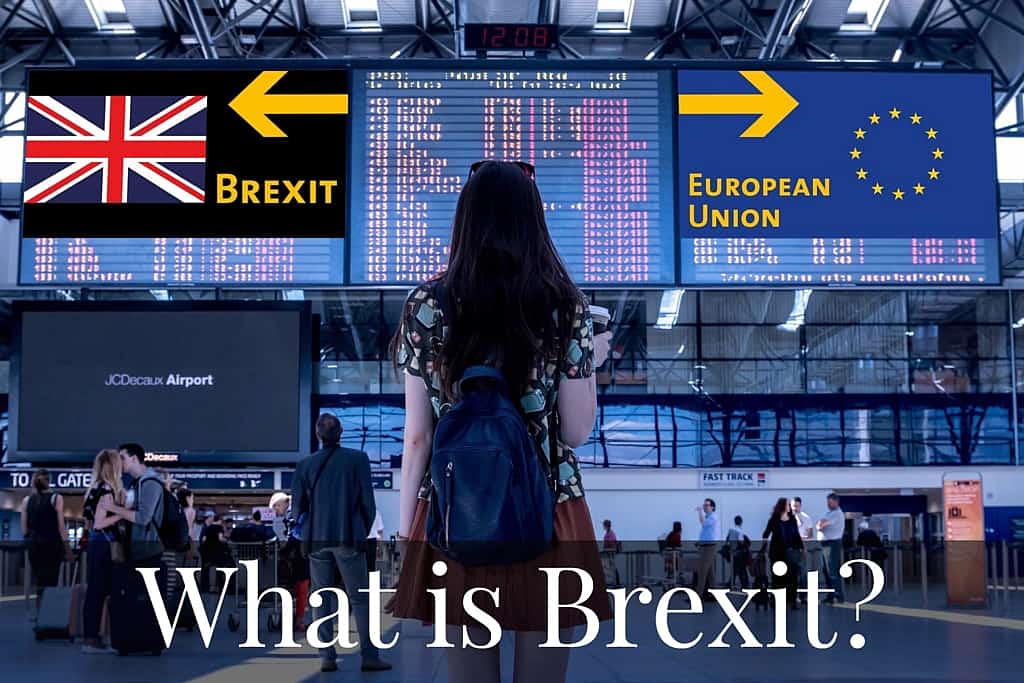 What is Brexit?
The United Kingdom (the UK which includes England, Northern Ireland, Scotland, and Wales) is a part of the European Union (EU). On June 23, 2016, the UK held a public referendum to decide whether the UK should stay in or leave the EU. Some 17.4 million, representing 54% of those voting, chose to go. Brexit or British Exit refers to this UK exit from the EU.
The EU started as an economic union and later became a political union also of the now 28 European countries. It allows for free trade and movement of people to live and work across the union. In becoming a political union, each country had to cede some of its previously sovereign decisions. An unelected (by the population) group in Belgium, or other locations of EU bureaucracy, gained immense power to legislate on all kinds of activities.
The people who voted for Brexit had seven primary reasons for their vote:
EU regulations had become onerous. For example, EU rule forbids children under 8 blowing up balloons or the recycling of teabags. These silly regulations were too burdensome.
The EU rulemaking mostly made it difficult for smaller and newer entities to compete with entrenched larger elite businesses. The EU, therefore, favors entrenched commercial interests over innovative new ideas.
EU law guarantees that citizens of one EU country have the right to travel, live, and take jobs in other EU countries. Some EU countries embraced open immigration. The result was that the whole EU was subject to the influx of more significant numbers of immigrants than they would allow if they had control of their borders.
There were other more esoteric arguments made such as the value of the Euro over sovereign currency, or the amount paid versus received from the EU. But at the end of the day, the EU treaties shifted a growing amount of power from individual member states to the central EU bureaucracy in Brussels.
What does Brexit have in common with Star Wars?
Brexit occurred because the shift to the EU is a direct threat to UK sovereignty and self-governance. Both Star Wars and Brexit are about the fight for self-governance or "nationalism."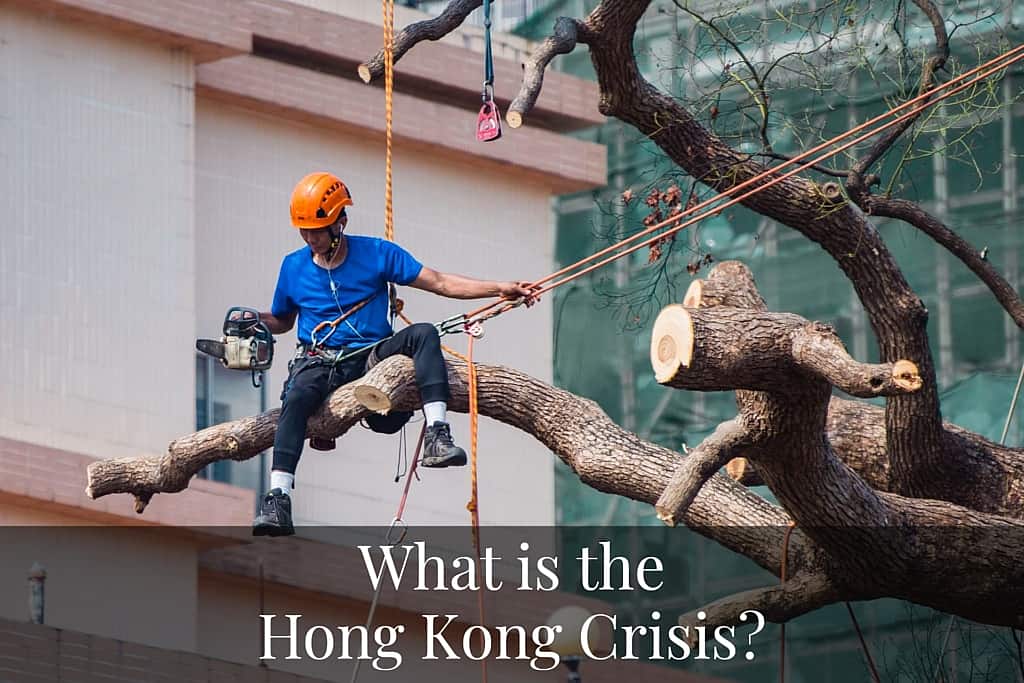 What is the Hong Kong Crisis?
On August 29, 1842, the Queen of England and the Emperor of China signed the Treaty of Nanking (Nanjing). This peace treaty ended the first Opium War and handed Hong Kong Island over to Britain rulership.
For 156 years, Britain ruled Hong Kong, and it grew into a healthy capitalist society accustomed to the western rule of law and human rights.
On June 30, 1997, Britain turned over rulership to China. For 50 years, China promised to rule Hong Kong as a semi-autonomous region. China guarantees included free speech, capitalist markets and English common law under a "one country, two systems" arrangement.
During British rule, and until today, the Hong Kongers have grown accustomed to a high level of self-governance.
In February of this year, the Central Communist Party of China and their supportive Hong Kong Legislators proposed a new law: "Fugitive Offenders and Mutual Legal Assistance in Criminal Matters Legislation (Amendment) Bill 2019." The law would allow extraditions from Hong Kong to China.
The law would apply to Hong Kong citizens, foreign residents, and even people passing through on business or as tourists. Critics of the bill say it could make it very easy for the Chinese government to arrest anyone on trumped-up charges. Political dissidents and civil rights activists were especially concerned. Those detained would then be subject to the opaque Chinese political rule of law.
The bill is the latest in a series of moves by China that chipped away at Hong Kong's autonomy. Previous changes barred some activists from seeking elected office, prosecuted protest leaders, and banned a pro-independence political party. It was the straw that broke the camel's back. Hong Kong residents took to the streets by the millions to protest.
Over the last seven months, the Hong Kong protests have continued and grown to include several other demands for reforms. But the Hong Kong protests are about the interest of residents for more self-governance!
Chronology of British Rule in Hong Kong
What does the Hong Kong Crisis have in common with Star Wars?
They both reflect the interest of small groups far from the center, who feel disenfranchised and are seeking more self-governance.
What do the Amazon fires, Brexit and Honk Kong have in common with Star Wars?
Take a closer look, and you will see that these all represented existential and consequential battles between self-governance and extra-border interests in imposing rules supposedly for the "greater good." In essence, a demonstration that all politics are local, versus the globalisation trend.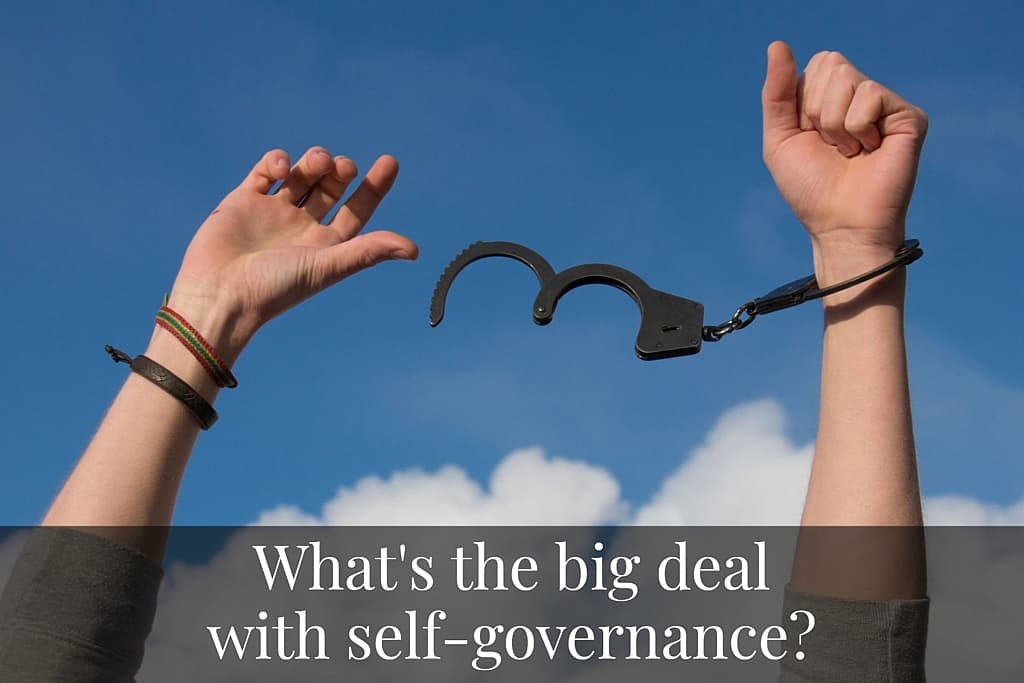 What's the big deal with self-governance?
Self-governance makes sense in some contexts, but not in others. To make matters worse, the mechanisms for dealing with extra-territorial issues have not been very good at solving anything.
Are there cases where challenges are appropriate to self-governance or sovereignty? Are there events taking place within a border so terrible that external intervention may be warranted?
The supremacy of sovereignty has led to terrible atrocities which go on unchecked for too long. Apartheid, Genocide, and ethnic cleansing are allowed without significant, timely intervention.
But, few nations on the world stage would support an interventionist model. China would never embrace international responses regarding its handling of Uighur or Tibetan issues. The same is valid for Brazil regarding its handling of the Amazon. When faced with clear cases of Genocide or Ethnic Cleansing, the fear of opening Pandora's box results in a moderate agreement to less than forceful responses.
The puzzle that we live in today is that the arc of knowledge argues for more self-freedoms and self-governance, yet the rise of "super bad actors" makes some oversight essential.
Just as in Star Wars, all of these battles are continuing. Each represents an essential and existential tug of war between self-governance and oversight.
I am hoping the resolution for each will be with the best interests of humanity in mind!