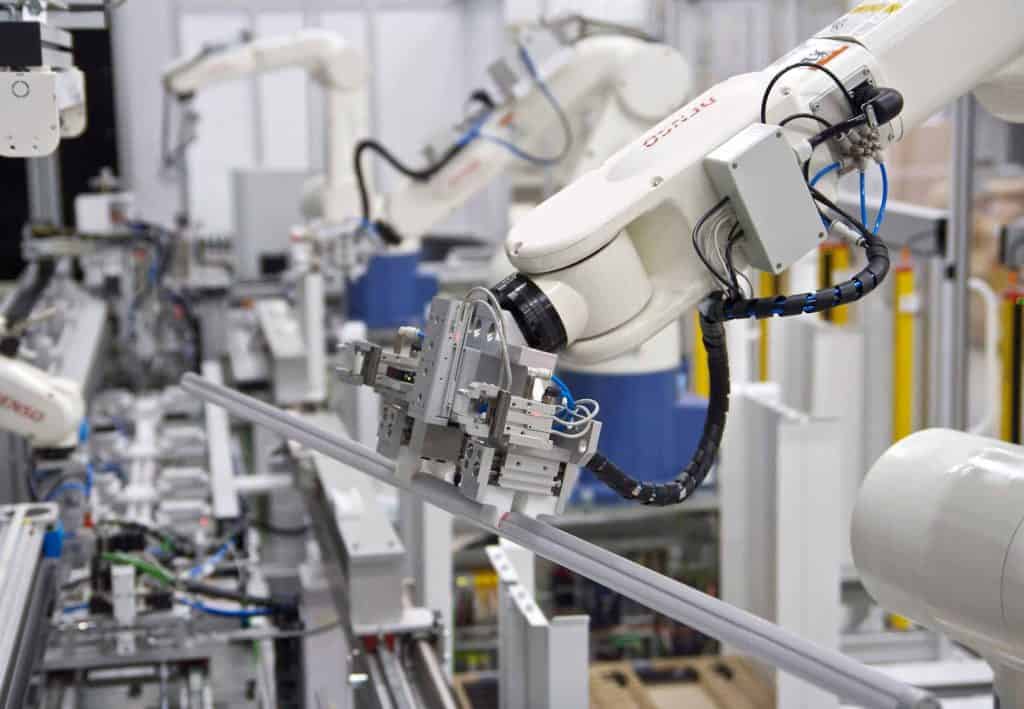 It's common to find topics around supply chain optimization on the agenda of board meetings – in fact, over 85% of senior executives say that refining supply chain performance is one of their top priorities.
Why is that? Well, a lean supply chain process is crucial to maintaining profit as well as happy and loyal customers.
If you're new to the planning and logistics side of the business, or simply wanting to understand this process better, I wrote this quick guide to help you get a handle on basic best practices for supply chain management (SCM).
---
While every supply chain is relatively unique, this 'value' or 'demand' chain can be broadly defined as the sequence of processes involved in producing and distributing a product or service, encompassing the two-way network of participating companies that add or create value from component/ingredients all the way through to delivery of a finished product or service to an end-user. It covers several activities related to product development, production, logistics, even after-sales service, and also the information systems required to manage these activities. Supply chain participants are linked through the flow of information (from end-users back to suppliers) and physical materials (from suppliers to end-users). While the Physical flow is externally visible and involves the conversion, storage, and movement of materials, the information flow is not visible and encompasses all the necessary data required between participants in the chain to allow for long and short term coordination.
The diagram below gives a simple indication of flows with respect to different areas of potential participation in a typical supply chain.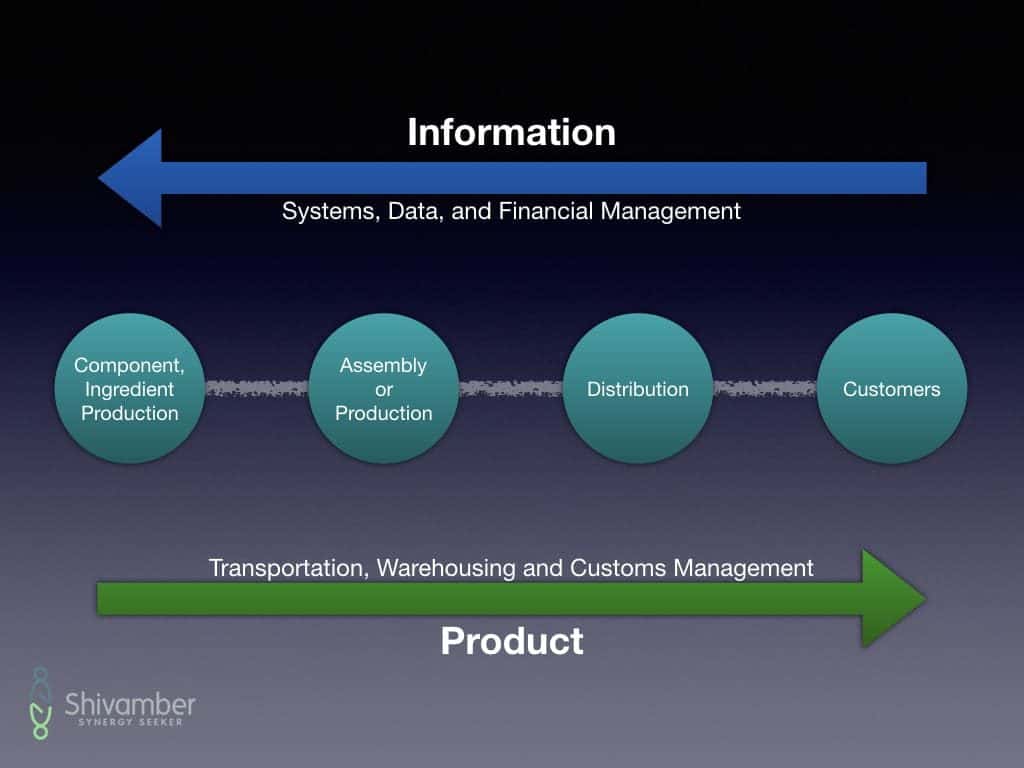 The term 'supply chain management' then relates to the active management of supply chain-related activities in order to simultaneously increase long-term competitive advantage and customer value.
Broadly speaking, the performance of your supply chain will ultimately depend on how you integrate your supply chain based on your choices in three equally important elements, and then how you tactically manage it in a disciplined way to deliver your desired performance. The three elements you need to worry about are your:
Customer Expectations (today and in the future)
Supply Chain Structure
Eco-system of Partnerships
The creative and sustainable management of the above components proves to be a major challenge to even the most experienced supply chain managers. However, when navigated effectively, the decisions you make can unlock significant performance improvements to your supply chain, so it's well worth the effort to understand.
Let's take a closer look at why these elements are so critical.
Meet or exceed Customer Expectations
The progressively demanding nature of the modern customer calls for a lean, disciplined supply chain. When you have 'fatty bits' trying to meet the demands of customers with high expectations, you'll usually have an expensive supply chain or one that's simply not performing very well. You may hear creatives talking about 'brand strength' – it's a hot topic currently being measured by marketers after launching all sorts of social media campaigns, TV commercials, and viral videos. But brand strength and the relative customer expectations are not only about external marketing efforts; they are directly impacted by the performance of the supply chain when it comes to the three variables customers care most about: time, quality and value.
Let's take a quick look at these major areas of concern:
Deliver Value
Value is simply defined as 'benefits minus costs'. Customers tend to prefer products that have the most value to them, i.e. Provides the most benefits for the cost they will incur. Consequently, customer expectations are generally determined by external factors like competition, which drives price/benefit comparisons. The supply chain being a significant contributor to costs will thus have a direct impact on the price and the value of the resulting service or product.
Ensure Quality
The quality of a product/service is also directly related to the supply chain. Traditionally quality meant 'how well a product worked', but the modern consumer's definition of quality has been redefined to include more service-related elements such as flexibility, customization, etc., which may all be affected by the supply chain.
Focus on Speed or Time
Time or responsiveness is another customer expectation that is directly affected by the performance of the supply chain. A product in high demand or one that requires speedy consumption would need to be inventoried or manufactured in close proximity to customers. Supply chains that are not designed to meet the time requirements will either be more costly or will fail as customers migrate to better alternatives.
Supply chains that are not designed to meet time requirements will either be more costly, or will fail as customers migrate to better alternatives.
Please Click To Tweet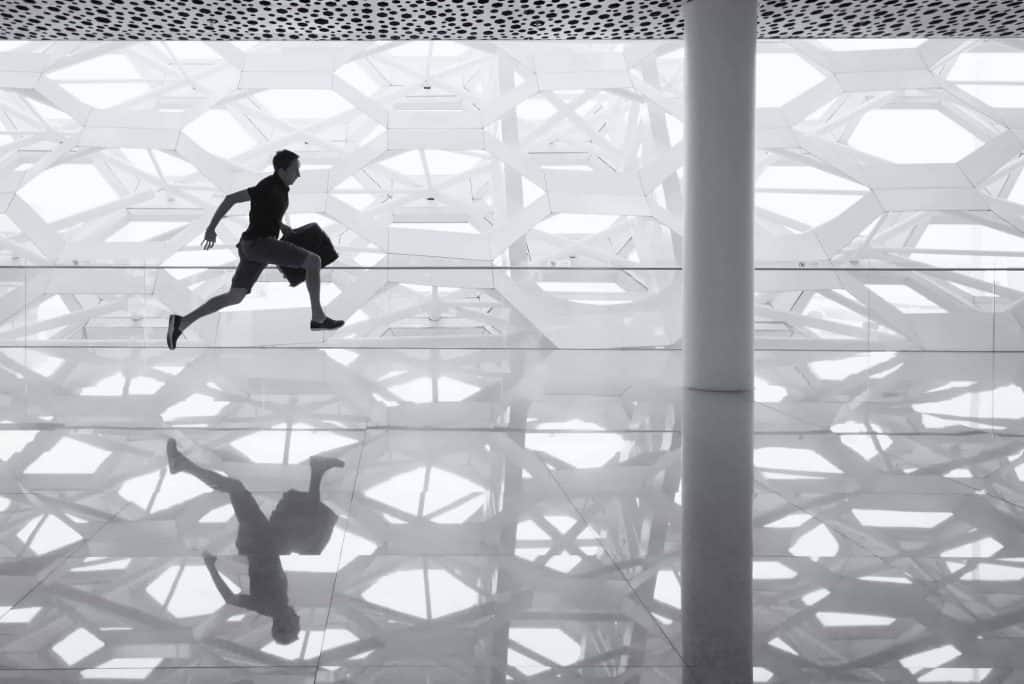 Optimize Your Supply Chain Structure
Supply chain infrastructure choices are often based on; customer locations and expectations, partner locations, business goals, market, etc. Although allowing one of these components to dictate structure without a full supply chain perspective will result in a sub-optimal, rigid flow.
Customer locations and expectations are critically important starting points. If customers want a product delivered within 4 hours of being ordered, then you must ensure that you have a process and location close enough that can make and deliver the product within that time frame, or that you have a location close enough that stores product which can be delivered within the 4 hours. In this case, if your customer was in Europe and the product was manufactured in China, you would have to physically store products in Europe in locations that can meet the customer locations within the 4 hour time expectation. So the choices of where to make, whether to store and if so, where to store, are all connected to and driven by where customers are located and their expectations.
Partner locations also play an important role in this equation. The nature of what is being supplied by partners and the nature of the product may dictate how much flexibility you have in where you may produce your product. Every supply chain manager's ultimate goal would be to produce and deliver a customer order within their time expectation (Just in Time) so as to avoid inventory, improve quality and freshness. They will also have a similar expectation of their supplier partners. However, this is not always practical given the cost of facilities that serve to limit the number of locations one might choose to build a product. Technological advances such as 3D printing or process miniaturization will change facility cost equations in time, but there are still many limitations in place today. So, if you're using a component that can only be supplied by a Japanese factory, for example, this element of the supply chain will be fixed due to location, and if you are making your product in Brazil, you will need Japanese components in inventory to be held in Brazil.
Traditional supply chain management systems often struggle in another area not so much related to geographic location, but more regarding the sheer amount of locations/partners involved. In some cases, the impact of the number of locations may far outstrip the impact of decisions on where. If you take a look at the diagram below, it is evident that a supply chain as such would be heavily affected if it had an excessive number of major locations.
Increased locations and partners would naturally make the above chain more difficult to coordinate and manage. With the modern global market being as competitive as it is, even for small businesses, it's imperative that managers aim to minimize labor and material costs in a way that is progressively flexible. Many companies have outsourced portions of their manufacturing or supply chain to partners. By sharing the capacity of these partners, sometimes even with competitors, they are able to overcome the high facility cost in the equation or to minimize the inherent complexity of numerous locations.
A large part of planning the structure of any supply chain is managing the flow of information from various partners – this naturally has a direct impact on the chain's performance. When supply chain performance is considered regarding information, the contributing factors are; information quality, speed, and the resulting executive decisions reached. In order to drive positive product/service flow, information has to transfer between each of the supply chain participants without its message deteriorating in value. This can be a tricky task when you have many hands on deck and an unsuitable information system. Choosing and implementing an information system that is written to complement your specific supply chain would be helpful. The system should allow room for flexibility, as well as collaborative planning and data sharing between key players.
Supply chain management is becoming a more complex beast as the structure becomes more complex. Increasing the number of locations, spreading out geographically across the globe, the Internet of Things (IoT) and more real time accumulation of social media data and customer activity, all compound to amass a mountain of data never before seen by managers (Big Data). And in order to manage these increasingly sophisticated data pools will require significant investments in supply chain analytics to enable more effective management of your supply chain.
Build Great Partnerships
When considering partnerships, the key is to keep it lean in relation to your business and market priorities – there should be no 'fat' on the part of your business or your partners – each must be able to independently provide high quality output in a cost-effective and timely manner to begin with. That being said; no supply chain would be complete without several participants. Consistent market leadership means that there's no room for 'being precious' in the supply chain; no supply chain provider can provide all the necessary products and services required all by themselves. To consistently meet the needs of customers, multiple relationships will need to be built.
Just like with location management, partner relationship management can become tricky regarding costs and added complexity. Unfortunately it's common for businesses to choose partners based purely on price offered – this sometimes has a significantly negative impact on the overall performance of the supply chain in the long run. Price doesn't fully reflect all of the costs associated with doing business with any given supplier. In some cases it would be better to actually increase expenditures in one portion of the chain to achieve the required result for the whole chain.
Price doesn't fully reflect all of the costs associated with doing business
Please Click To Tweet
Here are three important points to consider regarding potential partnerships:
The approach to supply chain management of partnerships should build on the fundamentals of basic business management regarding; time, quality, service etc. Notes should be taken on the potential partner's capabilities, because as the popular saying goes: a chain can only be as strong as its weakest link.
Taking on new or replacing existing partners may require substantial changes to the main business's organizational structure. Issues arising from the supply chain will often cut across both the business entity and functional ends of the business.
Finally, depending on the number of partners involved and the complexity of the supply chain, the appropriate information and metric system should be put in place to gauge the performance of the supply chain as a whole. It is important to define meaningful, relevant and achievable targets to ensure that all partners are simultaneously focused on a maintaining a lean supply chain.
A chain can only be as strong as it's weakest link
Please Click To Tweet
Having a solid structure in place will increase the likelihood of an effective supply chain but it, unfortunately, does not guarantee it. Like in any relationship, collaboration must be based on trust, and it requires that all participants make individual compromises to achieve total improvement. As these partnerships connect the chain as a whole, all improvements need not come from the main company's margins – all participants should show a willingness to rise beyond traditional measures.
For some supply chains to run effectively they may need to counter traditional business practices to focus on the ultimate success of the product/service with its target audience. With the complex choices supply chain managers are faced with, it often helps to seek the advice or experience of an entity that's not directly involved in the supply chain (if your adviser has a stake in one or more aspects of the supply chain, you can expect the solutions to lean towards their experience). You'll need to find an impartial, talent-rich and experienced organization to work with – make a suitable choice from the various firms that have established themselves as supply chain guides over the last few years. In addition, bringing in an external team means that you'll get a practical, counter-intuitive perspective on the vision of the entire chain.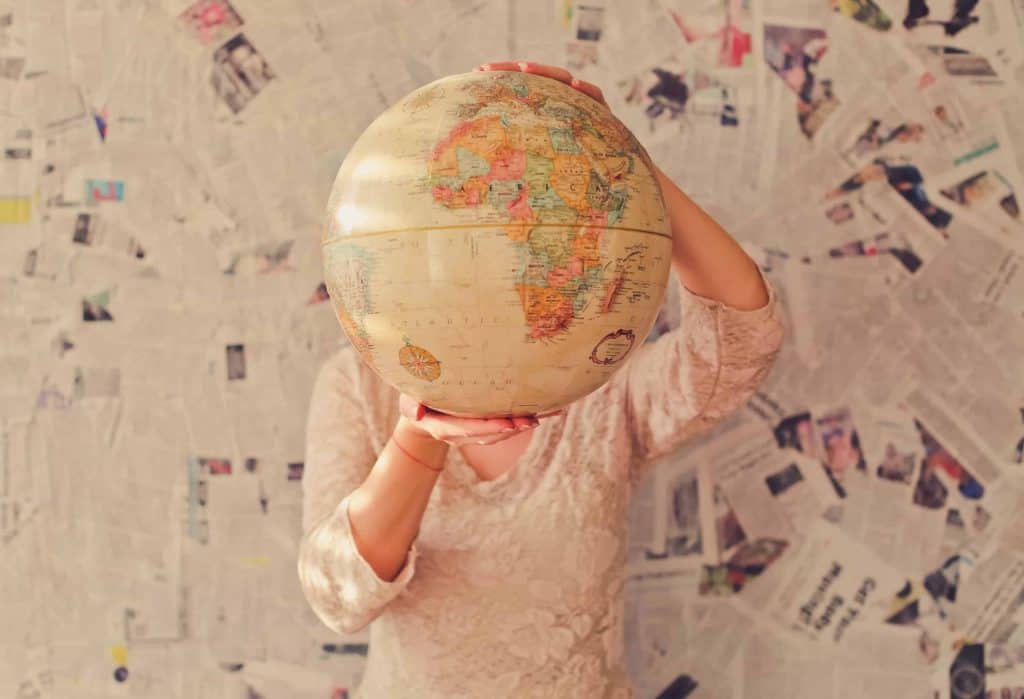 What are the major Trends affecting the Supply Chain?
Every year brings with it higher expectations from customers – they want more for less or they'll simply get it elsewhere; maybe from a guy in China selling a high quality version of your product from his garage. For existing supply chains that have been structured rigidly, 'more for less' for customers often means that higher costs need to be absorbed by the supply chain. As a wise supply chain manager, you must brace your chain for emerging marketplace trends that will inevitably drive change. Here are a few important trends that impact the supply chain and supply chain management:
Every year brings with it higher expectations from customers – they want more for less or they'll simply get it elsewhere
Please Click To Tweet
Globalization
Globalization brings a wealth of opportunities to both the demand and supply sectors yet this trend introduces a great level of complexity to any supply chain. More options, in supply chain speak, translates to a higher level of coordination and flexibility to ensure effective processes in unique international markets.
Outsourcing
Whether it's manufacturing, design, or any other supply chain function, the introduction of an outsourced partner will very likely decrease supply chain costs but increase communication and coordination challenges in the procurement and management processes.
Less Time to Market
This trend places extreme stress on the supply chain, particularly when it's a moving target constantly being squeezed. The less time a product/service takes to get onto the market translates to tangible competitive advantages and significant profit potential.
Mass Customization
Tailoring product bundles to individual customer needs have enabled companies to extract more profit for the value they provide to their customers, and simultaneously increase loyalty. While it's a win-win for the brand and its customers; mass customization is not easy for traditional supply chains to handle.
Tailoring product bundles to individual customer needs have enabled companies to extract more profit for the value they provide to their customers, and simultaneously increase loyalty.
Please Click To Tweet
Pricing Pressure
Few industries have been able to increase prices in the last couple of years; in fact many industries have had to provide more value to their customers at the same or lower prices. This translates to an increased pressure to trim any excess in the supply chain.
To handle these and many other emerging trends, most supply chains have to be radically redesigned to cope and fit the new marketplace priorities.
In conclusion, I will leave you with four burning questions that every supply chain manager should review and address regularly:
Can you clearly define the expectations of your customers?
Is your supply chain structured to meet customer expectations of days gone by, or is it prepared to be a differentiated benchmark performer in the future?
Are you confident about the capabilities of all your partners and have you built an integrated eco-system of partnerships that can deliver a competitive advantage?
Is your use of information timely and of high quality, suitable for advanced supply chain analytics leading to constructive collaborative planning and effective supply chain management?
The continuous revision of these answers will result in a lean, competitive supply chain that contains meaningful targets with the ultimate goal of retaining happy customers.